Choosing the right mount for your home is important to ensure you get the look and movement options that best suit your needs. Below are descriptions of each mount type to help you identify the best mount to fit your room layout, TV position, and audience seating. Be sure that the mount you select is rated for the size and weight of your TV. All Red Atom mounts fit standard VESA mounting patterns; review the specifications of the mount to make sure it fits the VESA pattern required for your TV.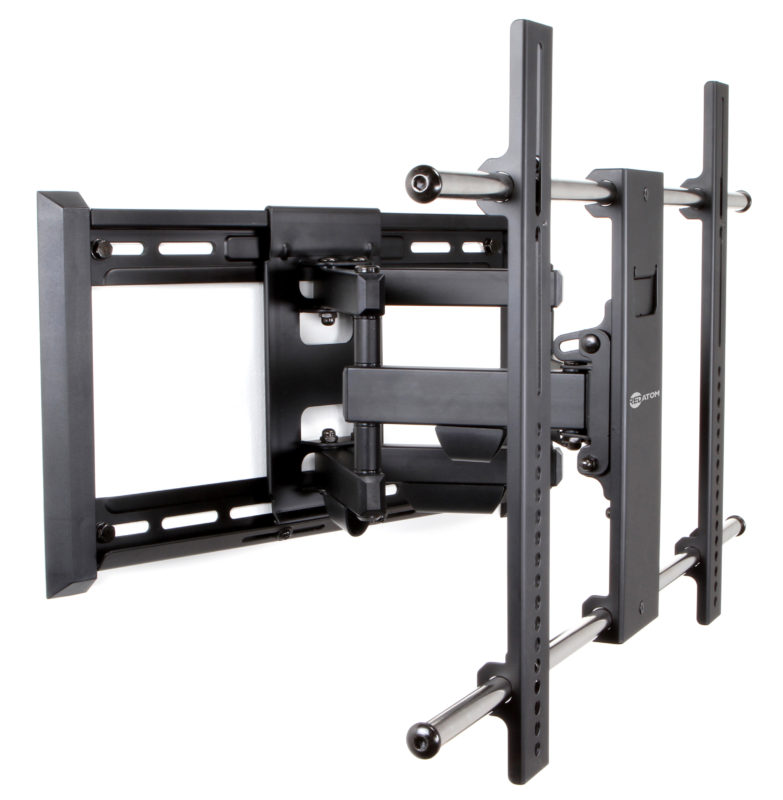 A full motion mount offers the ability to extend or retract, tilt up or down, and swivel side to side. This type of mount provides the greatest flexibility for positioning the TV with the least flush position when retracted completely compared to the others. The mount can be adjusted to maximize viewability for each seating arrangement, and easily adjusts when seating positions vary.
A tilt mount is similar to a fixed mount but adds the ability to adjust the vertical angle of the TV to reduce glare and reflections. The TV is positioned very close to the wall, but not as flush as the fixed mounts. Tilt mounts are best used in environments where glare from lighting is a concern or if the TV is mounted higher than the optimal position on the wall. Tilt mounts are best suited for consistent straight on seating.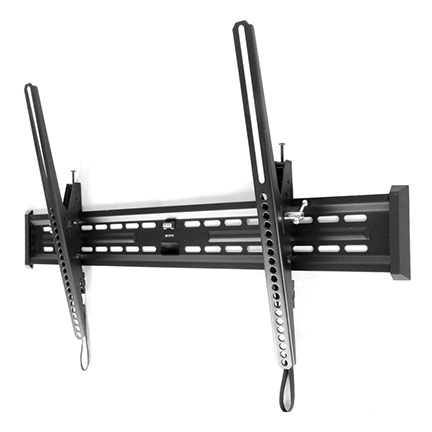 A fixed mount positions the TV closest to the wall for a sleek, flush look. Fixed mounts do not allow any position adjustment of the TV. These mounts work best for environments that can control the lighting to avoid glare. A fixed mount works for TV audiences that are primarily straight on from the TV.
Red Atom offers a post leveling feature on Tilt and Fixed mounts. This feature allows you to adjust the leveling of the mount up to .5" after mounting the bracket. The post leveling feature is very handy for quick leveling fixes and to ensure the TV visually aligns with other lines in the room.